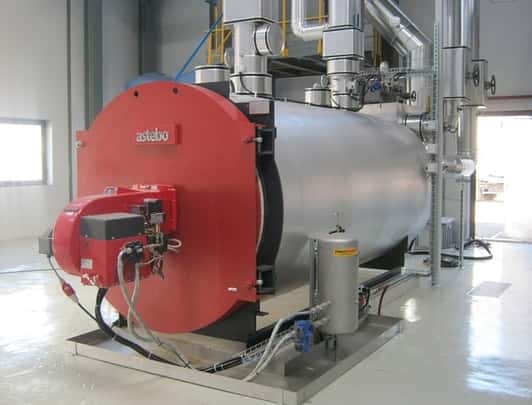 astebo for process and heating heat
We provide warmth - for more than 40 years.
The main areas of application for warm and hot water boilers are heating centres for local and district heating supply as well as process heating systems. Pressurised water is used as a heat transfer medium. astebo hot water boilers are built with outputs from 1 MW to 40 MW. Depending on the water temperature, the capacity and the required pressure, an optimal product including equipment is offered according to the respective design standard.
The astebo product range includes three-pass flame tube smoke tube boilers, designed as single flame tube or double flame tube boilers with a maximum permissible operating pressure of 6, 10, 13 or 16bar. Special solutions with up to 40bar are also possible.
Natural gas, heating oil, biogas and hydrogen, as well as – depending on customer requirements – other types of liquid and gaseous fuels can be used as fuel for astebo hot water boilers.
The main features of the astebo hot water boilers are durability, operational reliability, economy, high quality of workmanship, low pollutant emissions and easy installation and maintenance.